Questions

Hello,
I've been trying my around to find a way implementing this spesific Unity Animation rigging constraint behaviour.

Is there any way to do this in U-Motion. I've tried to use the Custom Property Constraint, but can't find right way to achieve what I need.
I need this to make animation for the footstep part. Something like this :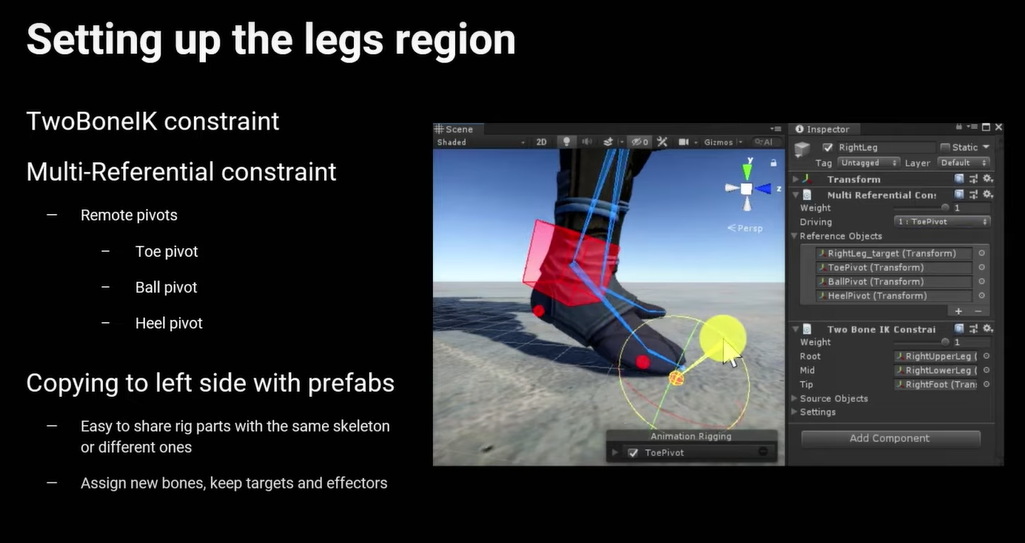 Please let me know your thoughts on this. Is it possible to achieve?
Or maybe any alternative way to do this with current U-Motion features (Pro)?
Thank you.
UMotion Version:
Version 1.26p03 - August 23, 2021
Unity Version:
2021.1.1.11f1