Questions

I am trying to get my character to pick up an tablet.  It seems to work okay when the tablet is on the table, but as soon as I add the right hand as my Parent it moves the tablet in the animation before this, even though the parent is still showing as None.  Hopefully the screenshots explain it.
Original set up and tablet location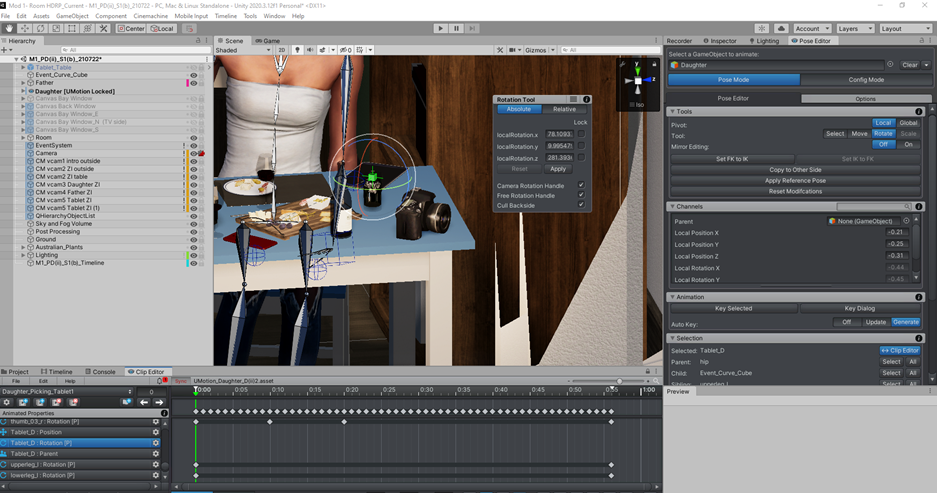 After applying child of constraint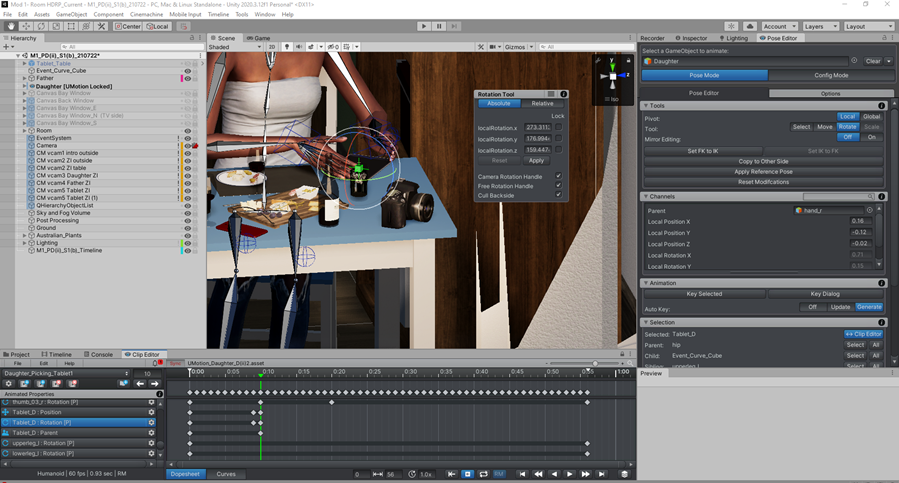 After the start of the animation after applying child of constraint.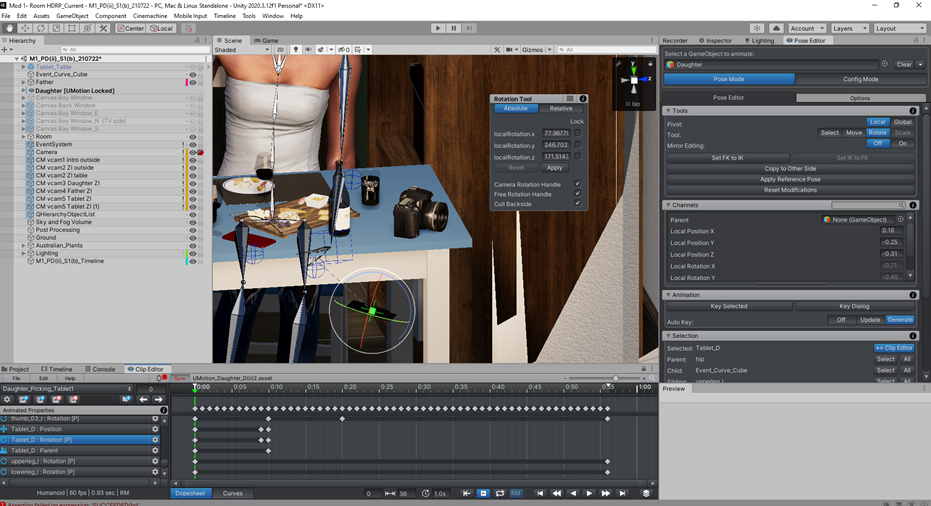 I thought IK Pinning might work but when I try that the Parent option isn't available anymore.
Is there a step that I am missing?

Thank you
UMotion Version:
1.26 p02