Questions

Hi Peter,
I have tweaked a human animation (mining with a pickaxe). 
The pickaxe is child of the right hand joint and animates in the Clip Editor but not in editor play mode (Mechanim) after export as anim file.
I have added the "child of" constraint to the axe and keyed it to the right hand parent, but still, when I view the animation in play mode the pickaxe just stays in T-pose place.
CLIP EDITOR Animation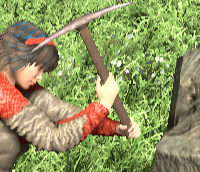 PLAY MODE Animation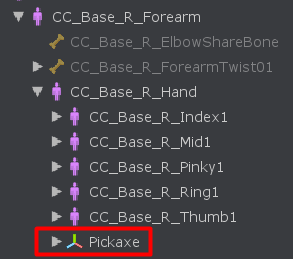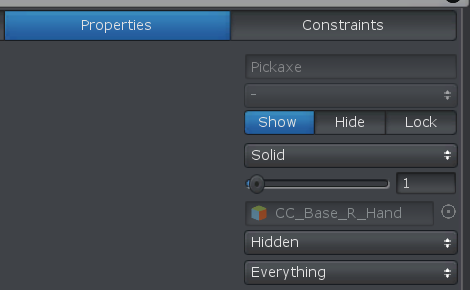 I've tried saving the keyframes on the base layer as well as on an Override Layer .. nothing helps
Thank you for any support!
Unity Version:
2019.4.18f1 LTS