Questions

Hi, I am not sure what exactly am I missing here. As you can see the armature in Umotion differs from the one I made in blender. 
1: Why does it automatically connect the two child top bones to the main one ? ("bone" to "Bone.001" and "Bone.002")
2: Why are the end bones not there?("Bone.002" and "Bone.004")  If I move the down edges of "Bone.001" and "Bone.003" then "Bone.002" or "Bone.004" are moving. 
I exported the mesh as FBX from Blender and the rig in unity is set to generic.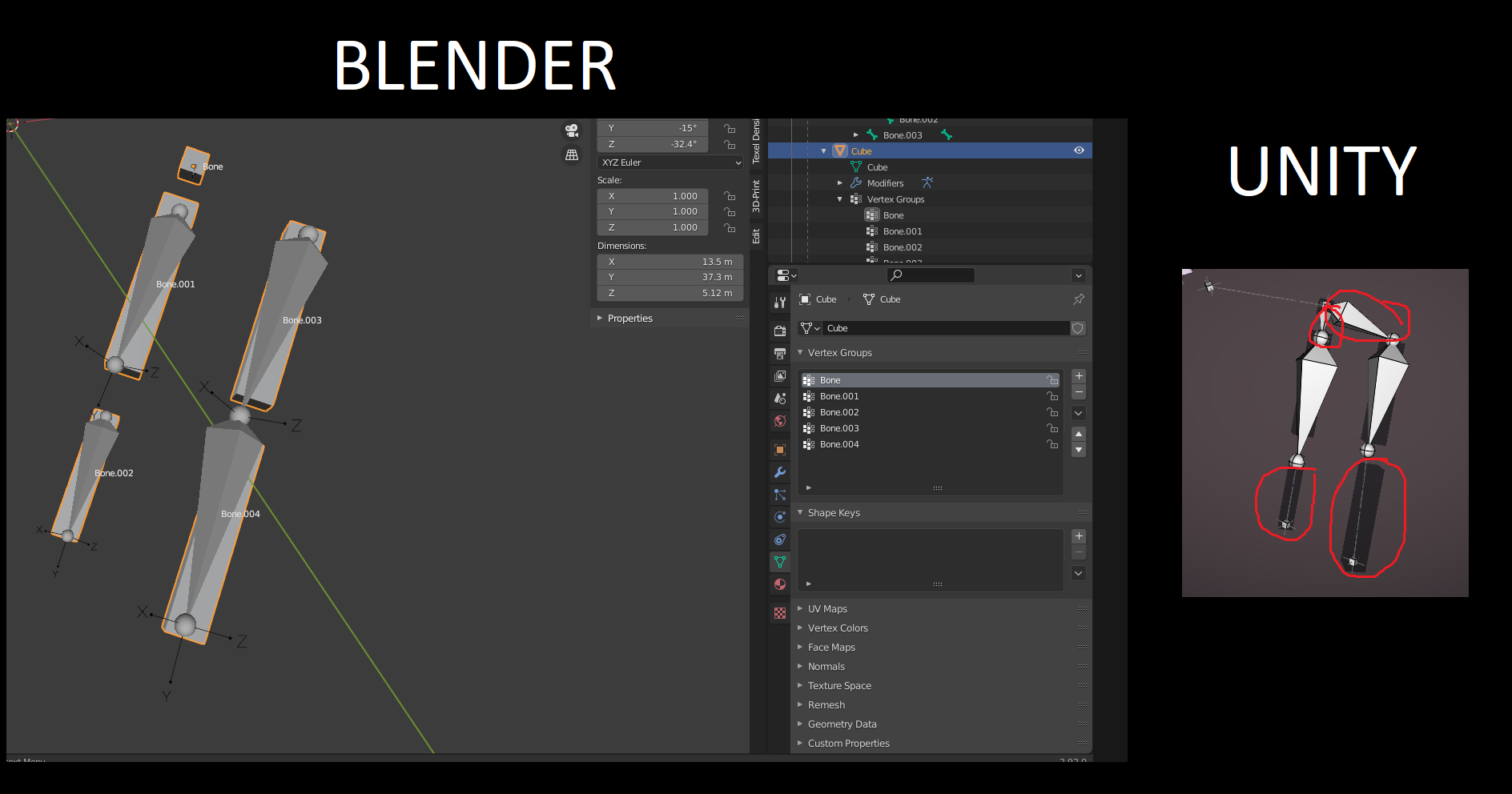 Unity Version:
2021.1.4f1