Questions

Hi,
I'm trying to understand the differences between the way uMotion manages animations in relation to feet position and the vanilla Unity system. This question is not specifically about uMotion IK system, but rather a more general point including root motion and unity "foot IK" setting. Apologies as I'm sure this behaviour is explained somewhere in the video tutorials, but I can't quite link this to any of the features explained there.
From the comparison I have made below, it seems that uMotion adds a "foot IK" of sorts in the exported animation even when the IK constraints have not been created in uMotion. I say "of sorts" because the behaviour is slightly different:
- #2: feet are "pinned" (despite no IK in either uMotion or Animator state) but the left thigh make a jerky rotaion movement
- #3: feet are floating (as expected as no "foot IK" is selected in Animator state)
- #4: feet are pinned (as "foot IK" in animator state is selected) with a smooth thigh rotation
The basic problem here is that uMotion produces a jerky rotation of the thigh in the exported animation that is not present in the uMotion editor animation. But in addition to trying to resolve this issue, I would also like to understand how uMotion manages the addition of a "foot IK" behaviour in the vanilla setting export.
#1 - Animation in uMotion editor
#2 - Exported in-game animation
#3 - Original animation without Foot IK
#4 - Original animation with Foot IK
Settings
Character settings


Animator state settings (note: foot IK is enabled in the 4th sample above)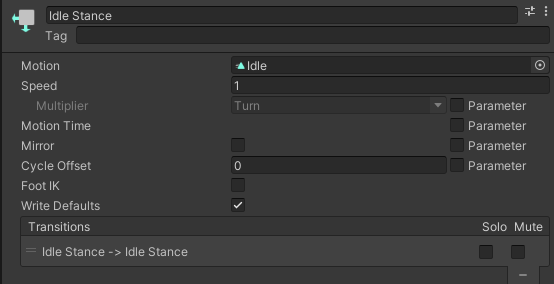 uMotion Settings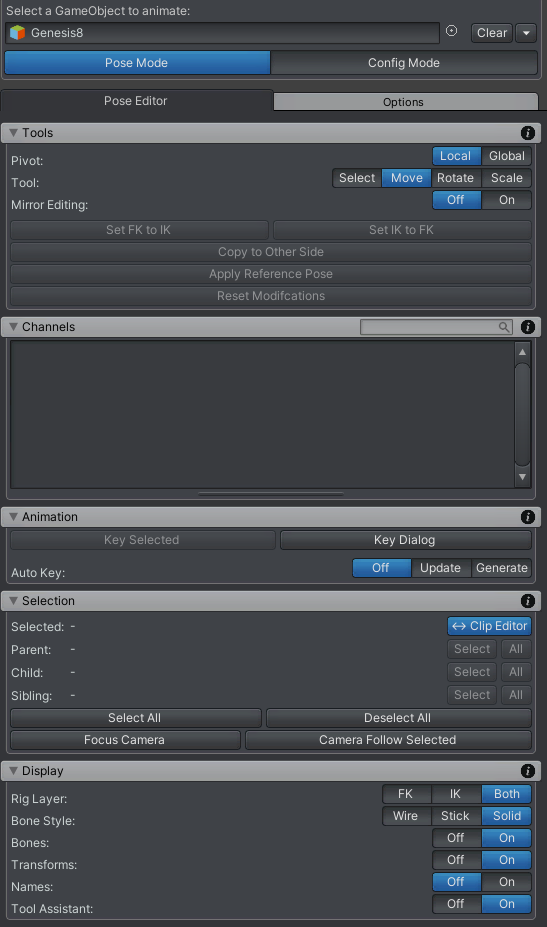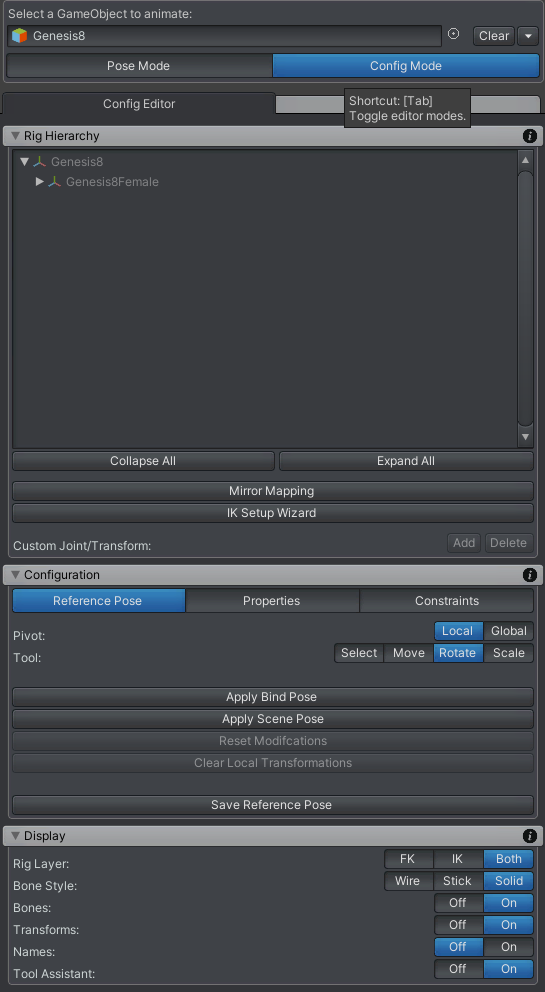 Unity Version:
2020.3.2f1