Questions

Hi,
I have a problem on Importing FBX animation which was exported from UMotion.
If I export it with Anim format, of course there is no importing problem.
#1 Same character between Unity and UMotion
I used a same character for testing, modifying and importing (avatar).
#2 Just exported
I imported the original animation clip in UMotion editor then exported it right away in another folder rather than the original one exists. I did not modify the clip at all. 
#3 Importing error
I cannot use an avatar of the character, but exported FBX's.
That means I should use the avatar of FBX, not the original character's.
It will increase project size and memory.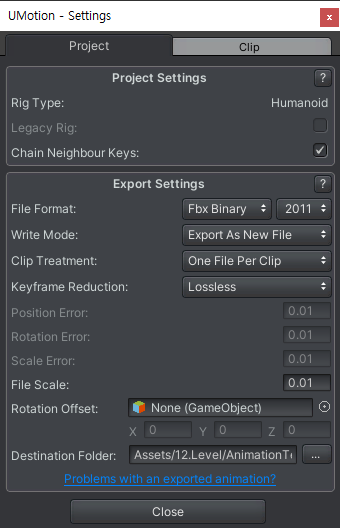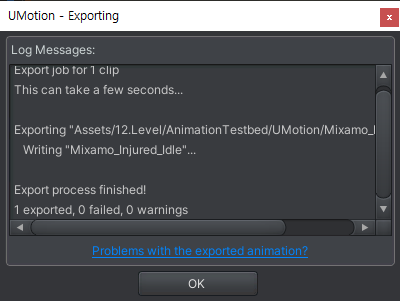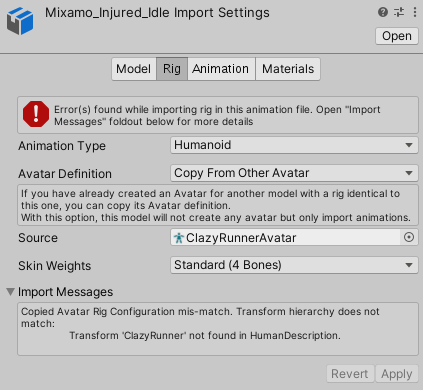 #4 Bad root
Even the root location of the exported version has an error. The below pink one is from UMotion.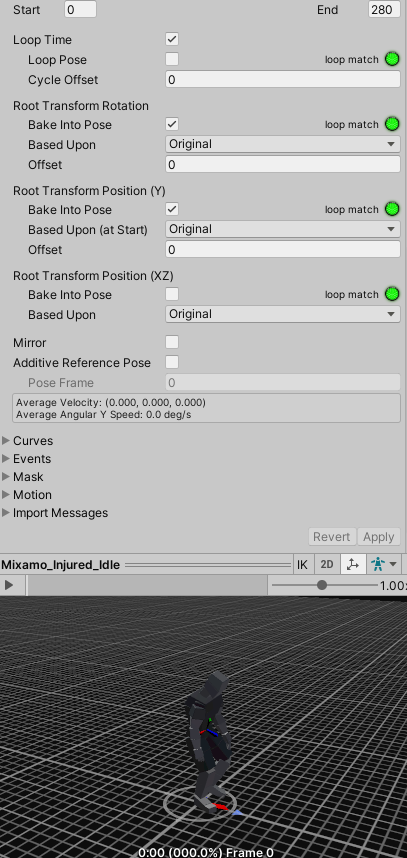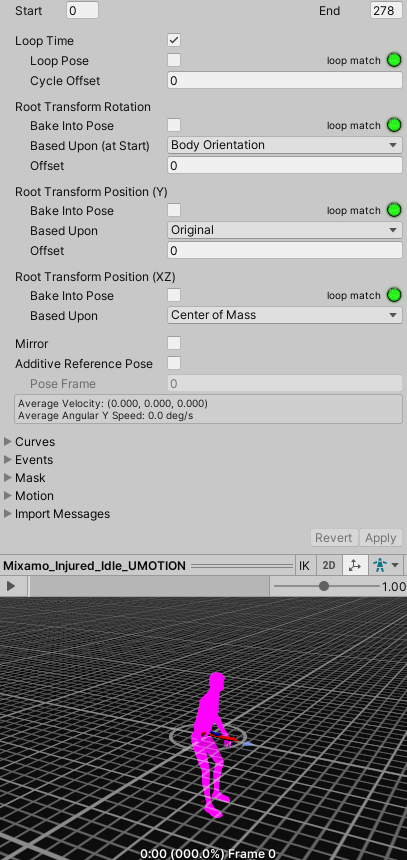 Regards,
Scott Hong
UMotion Version:
The latest
Unity Version:
2020.3.11f1