Questions

I want to get my character to swing their lower legs below the knee.  I have set up the IK wizard, but after I select all and set the FK/IK Blend to 1, rotation doesn't seem to work.  Nothing happens when I try to rotate the leg (the position works okay).  I thought it might be the way the character is rigged but I am having the same issue with Robot Kyle.  The only rotation that seems to work is the shoulder & hand?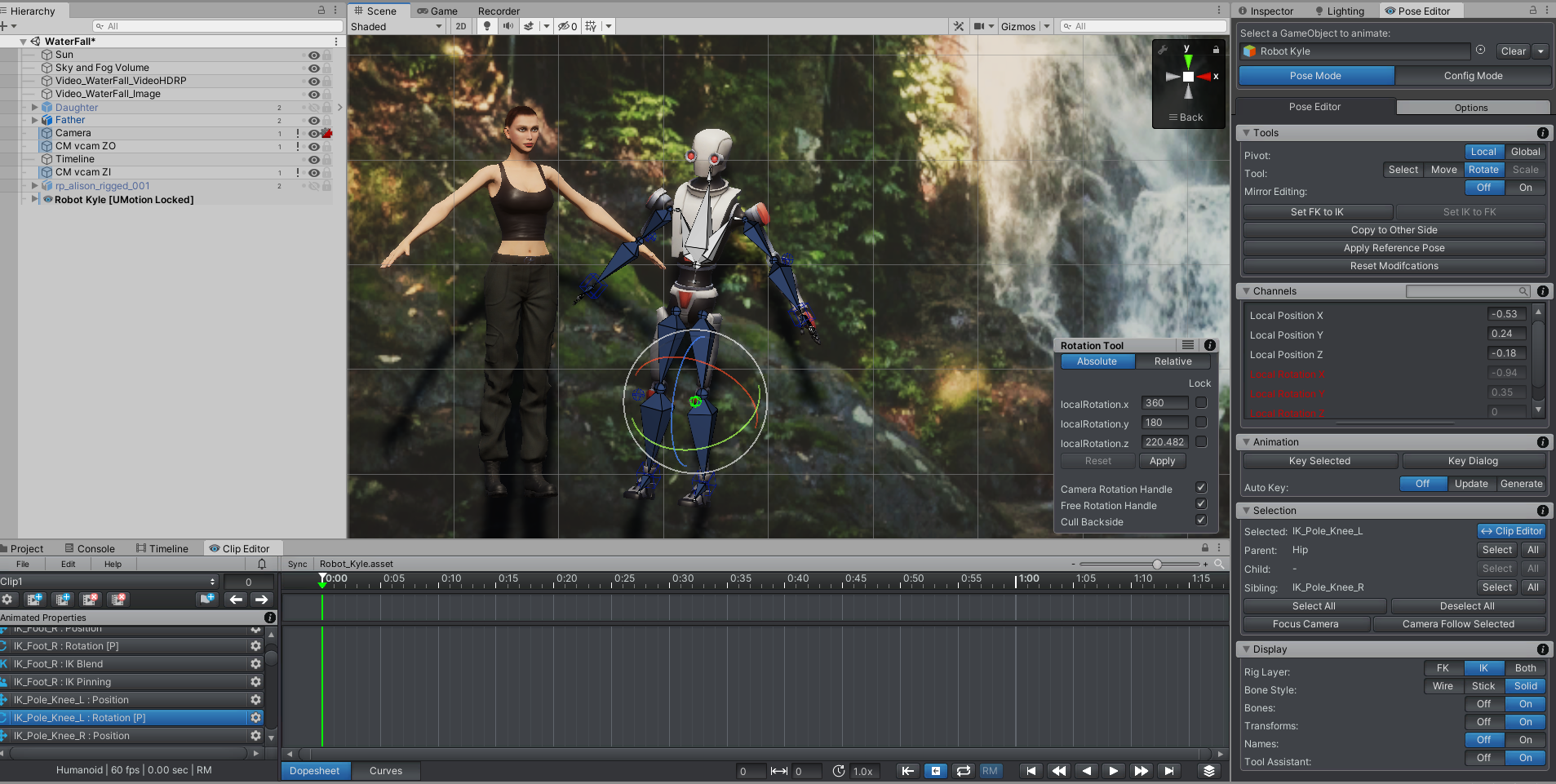 If I change the FK/IK blend back to 0, I can get it to work using the FK, but is this how it is supposed to work?.
I have looked at the manual under FK to IK conversion but I really don't understand it and am not sure if it applies to my situation.
I am sorry if this is a silly question, but I am not sure what I am missing or how this should be done.
It also won't let me select the IK bones in the scene just the poles, is this correct?
Unity Version:
2020.3.9f1