Questions

Hi,
This time is about local coordinate system.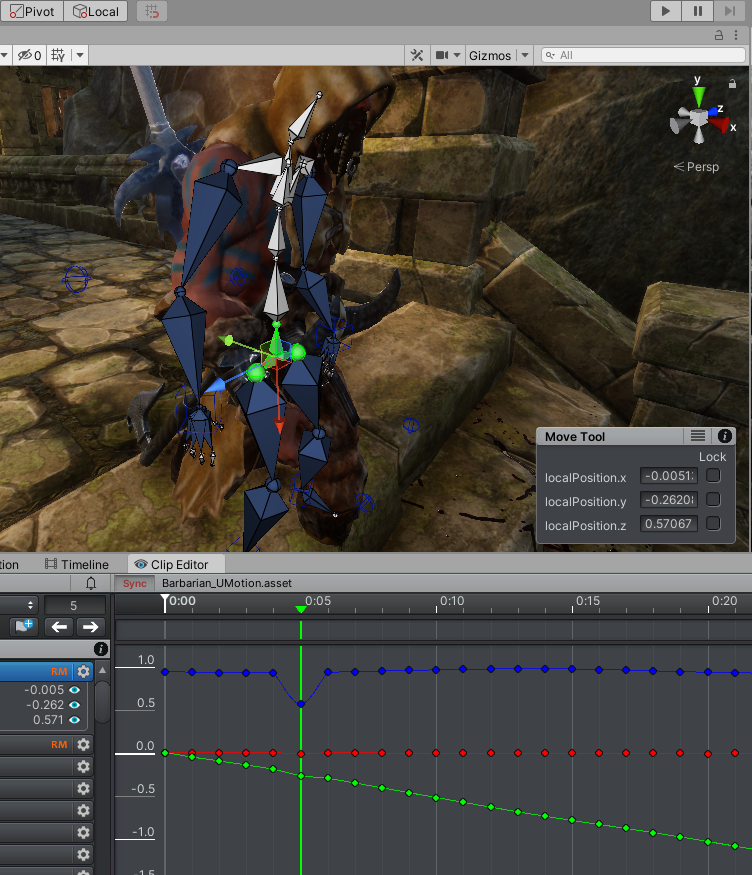 I'm making an animation of walking down stairs.
At frame 5, I dragged the red guide of pevis down. However, if you look at the UMotion curve graph, the blue curve changed. If I modified the red guide, doesn't the red curve need to be changed? It doesn't fit my concept, so it's very difficult to understand what the curve graph coordinates means. In some cases, my understanding is correct. It's going to be very crazy.
One more question.
I cannot drag keys on curve graph, but sometimes I can move.
Please help!
Regards,
Scott Hong
Unity Version:
2020.3.10f1