Questions

I got a free dragon rig specifically to play with Umotion. 
It had some issues and I had to move some points in the hierarchy to connect the feet to the legs (Otherwise it didn't work at all) but now the bones making the connection between leg and foot all face the wrong way. Can these bones be rotated and aligned with the mesh in Umotion or do I need to redo the rig in a modeling software? (I don't think Mixamo will work as its not humanoid, is that right?)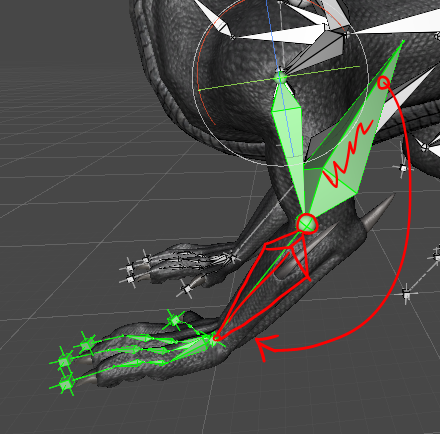 Also I have seen mention in posts that new bones can be added in Umotion but without skinning. Is there a video tutorial for this?
Thanks.