Questions

1. Imported all animation clips from FBX file.
2. Export-> All Clips -> to the same FBX file using "Update Existing File".
3. Result: each animation clip has been duplicated.
4. If I import it to Blender, each animation clip is it's own "Action", instead of all animation clips being on a single timeline, merged together, next to each other.

I would expect, that:
- If exported animation clips would replace existing animation clips.
- If  add a new animation clip in UMotion, then exporting it would append this animation clip at the end rather than separating it. For example, If I have 1000 frames, then If I create animation with 30 frames and export it, then I would expect FBX file to have 1030 frames and that animation would be Start: 1000, End: 1030.
I am not sure how this is supposed to work, so please confirm if this is the expected behaviour?
Things to note: 
- each exported animation clip starts from frame 0.
- each exported animation clip has its own separate "source".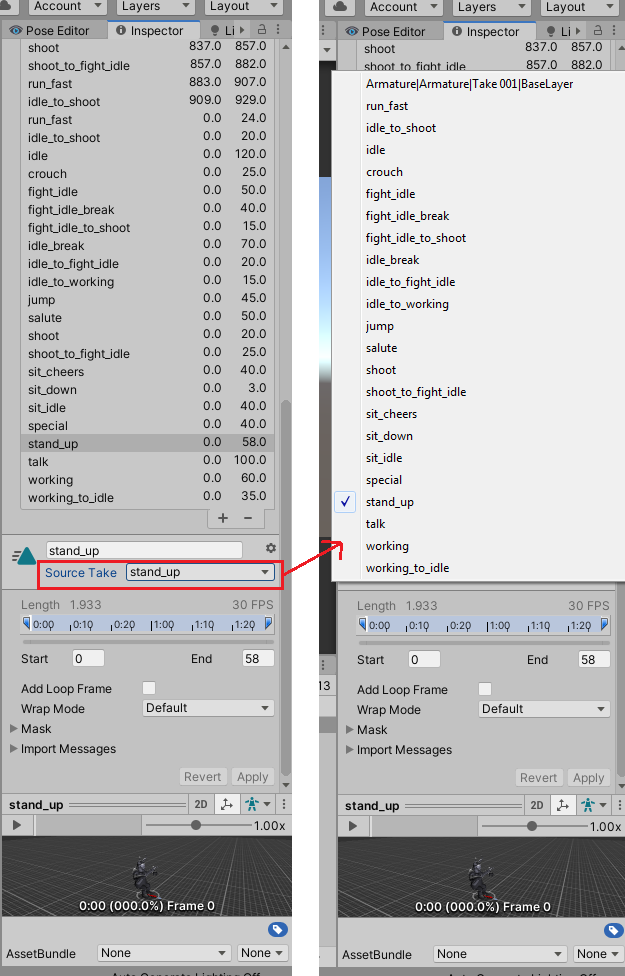 Unity Version:
2019.3.15f1