Questions

Was following the custom property video here:
/Assets/UMotionEditor/Manual/pages/ProLesson4.html
Figured that was how you grouped the finger bones together (I saw that in a different lecture at some point).
But apparently it isn't that simple!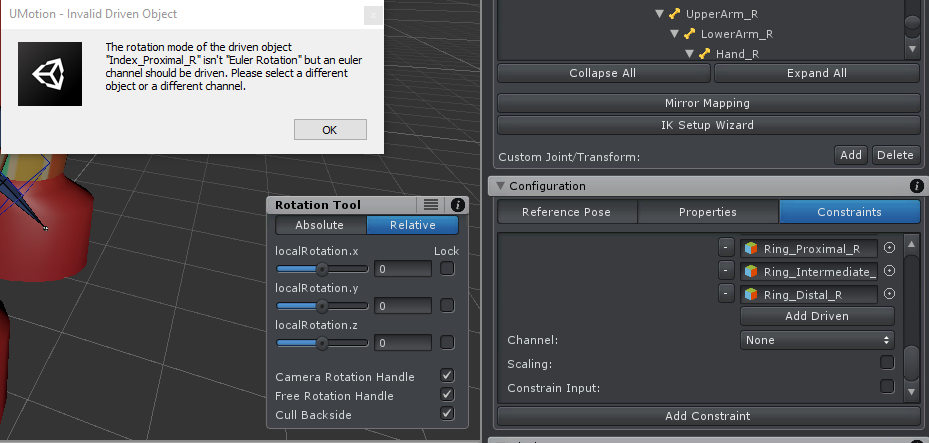 Added the bones but upon selecting the rotation channel, I get this error. I'm not quite sure what it means, why it's happening, or how to fix it. I just wanna group my finger bones in a way that lets me affect their rotation on one axis for gripping since just selecting them manually is so difficult.
Seriously though, can we get some quality of life improvements on the animated properties list? Like grouping all the properties based on what objects they're from and adding some dropdown arrows? Unity does that by default and it's much easier to navigate!
Small rant, sorry bout that. It's a little frustrating to learn the tool sometimes. Either way, any help would be greatly appreciated!
On a side note, is there a way to force the IK FK to always be synced to each other? Depending on which one you've moved? Like moving FK, will update IK position and vice versa. It's disorienting when the FK bones don't move with the leg.
Unity Version:
2019.4.12f1