Questions

Hello! I am using the free asset from this model which comes with some animations. After importing any animation into umotion and exporting it to .anim, playing the animation will cause the model position is offset greatly.
Details:
Model rig animation type: humaniod
Animation controller is not using root motion
I noticed after exporting, the .anim has a new property key called "Animator.Root T". Deleting it will reset my model into the ground.


I also noticed, in umotion editor clip, I have a property called "Hips:Position", which is root motion (and i cannot disable it?). Not sure if it is intended.
I've tried "Generate root motion curve (experimental)" and tried different combination of Bake Into Pose. But no luck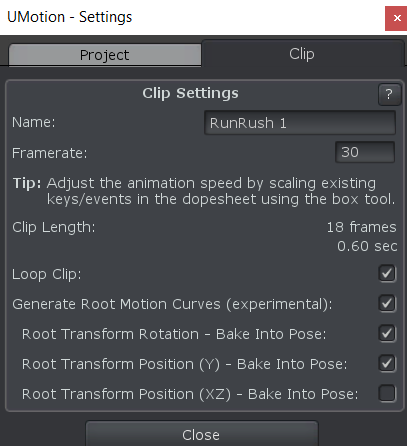 Unity Version:
2019.3.9f1