Questions

I found the section of the manual describing how to add custom component property constraints. But when I go to add a new constraint, the button is deactivated so I cannot add a new constraint. It did add all the blendshapes successfully when loading the character, but I cannot work out how to add a new one.
I create a new project of type Humanoid (because character is humanoid), import the FBX file, then in the Pose panel I go to Config Mode, under Configuration I pick "Constraints". The button is not active, so I cannot add a new one.
I have a component on the character with a float property I want to animate. I tried creating a "Generic" project, but then it refused to load the character saying it was humanoid.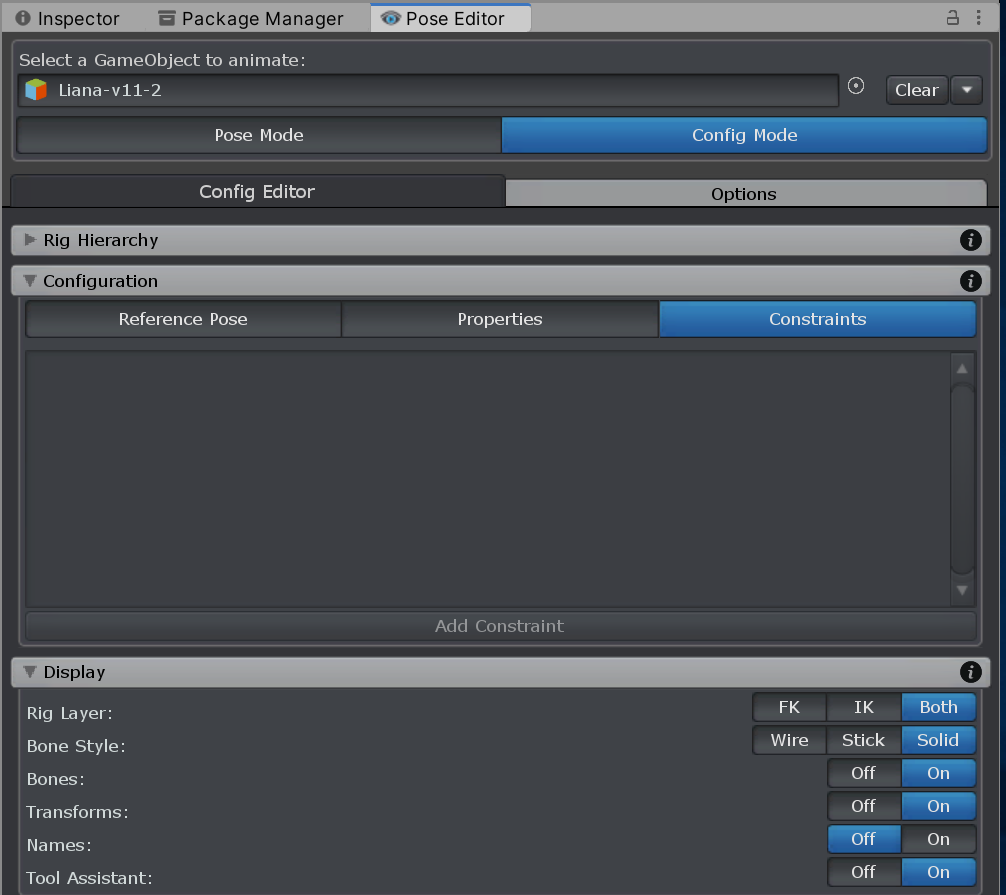 Unity Version:
2020.1f2.1