Questions

Hello.
I animated some characters with uMotion and in particular with child-of constraint option.
Here's what I've done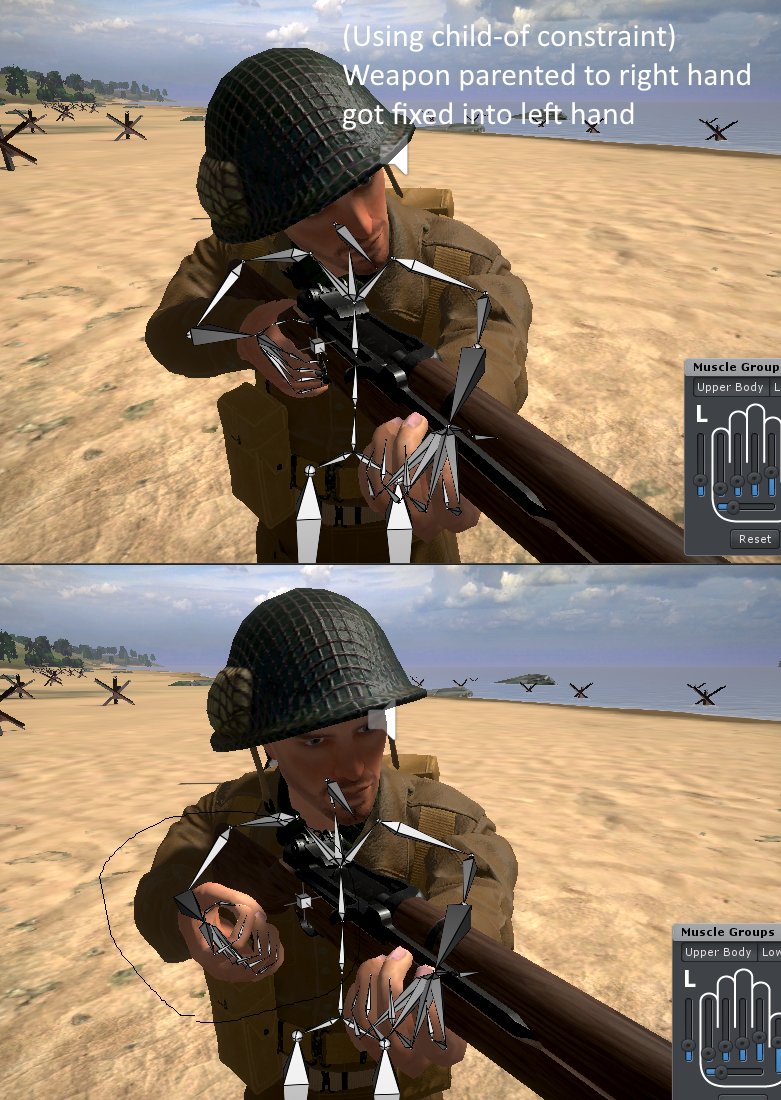 Basically the rifle attached to right hand (weapon is child of a bone called "WeaponJnt" that is contained in imported skeleton. I did this just as I learned from another topic I made where I added the weapon transform as new transform in prefab, but now i created a new bone in Autodesk Maya, so I'm using an humanoid skeleton with an extra bone)

Everything works just great when I just animate the character with Mechanim, without using Avatar Masks (As you can see, rifle became child of constraint of left hand, so even if weapon is under an extra bone it get recognized from animation):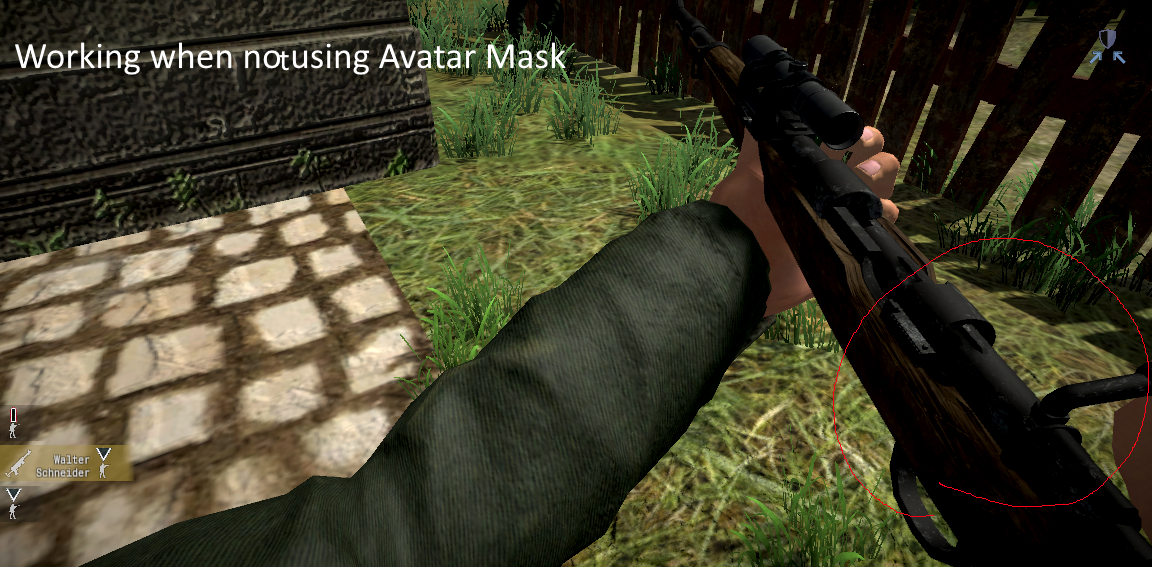 However I still have the same problem I had when i was using a new transform instead of an extra bone as weapon transform; The mask dosn't get applied on the rifle transform, wich dosn't get animated and dosn't follow left hand during animation.
Mask seems correctly implemented.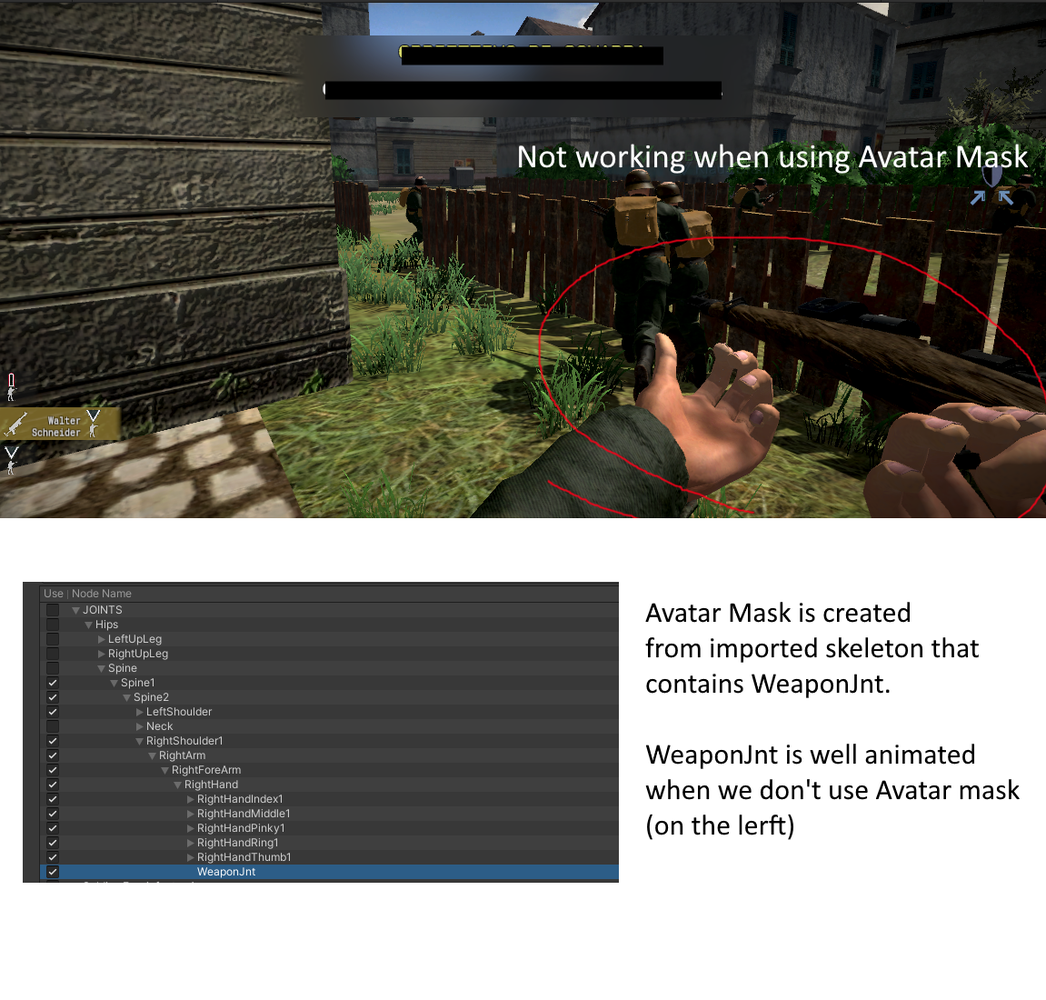 After watching tons of similar posts I guess this should be working quite good;The animation can see and animate the extra bone, bvut the mask, even if the bone is imported, visible and ticked, got ignored. 
Also the name, parent transform etc of the imported extra bone haven't been modified in character prefab.
Unity Version:
2019.4.1f1