Ideas

Hello, I am a new user and I am really liking this package. I provide these thoughts for your consideration, and thank you for UMotion's existence. I apologise if I have missed a feature that provides this functionality.
I have found that I spend a lot of time scrolling up and down the list of animated properties. I think that the simplest solution would be to have a search bar in the empty space of the bar at the top, that would filter the list as you type. Ideally, it would stay filtered until it is cleared or replaced with other text.
I have created a mock-up: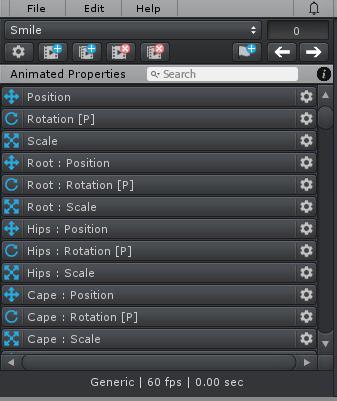 Beyond this, I have thought about the possibility of being able to view the list as a collapsible hierarchy as an option...

Regards,
Giuseppe