Questions


Hi!
First off, thank you for this amazing asset. We are using a MoCap suit to record our animations and UMotion to adjust small errors in the data and cut the animations. Everything looks fine in the Umotion editor, but after exporting the animations as fbx, the character only does weird stuff.
I have searched for solutions on this forum and also found the notes in your FAQ with possible fixes, but none of them worked for me.
Here's our reading guy in UMotion: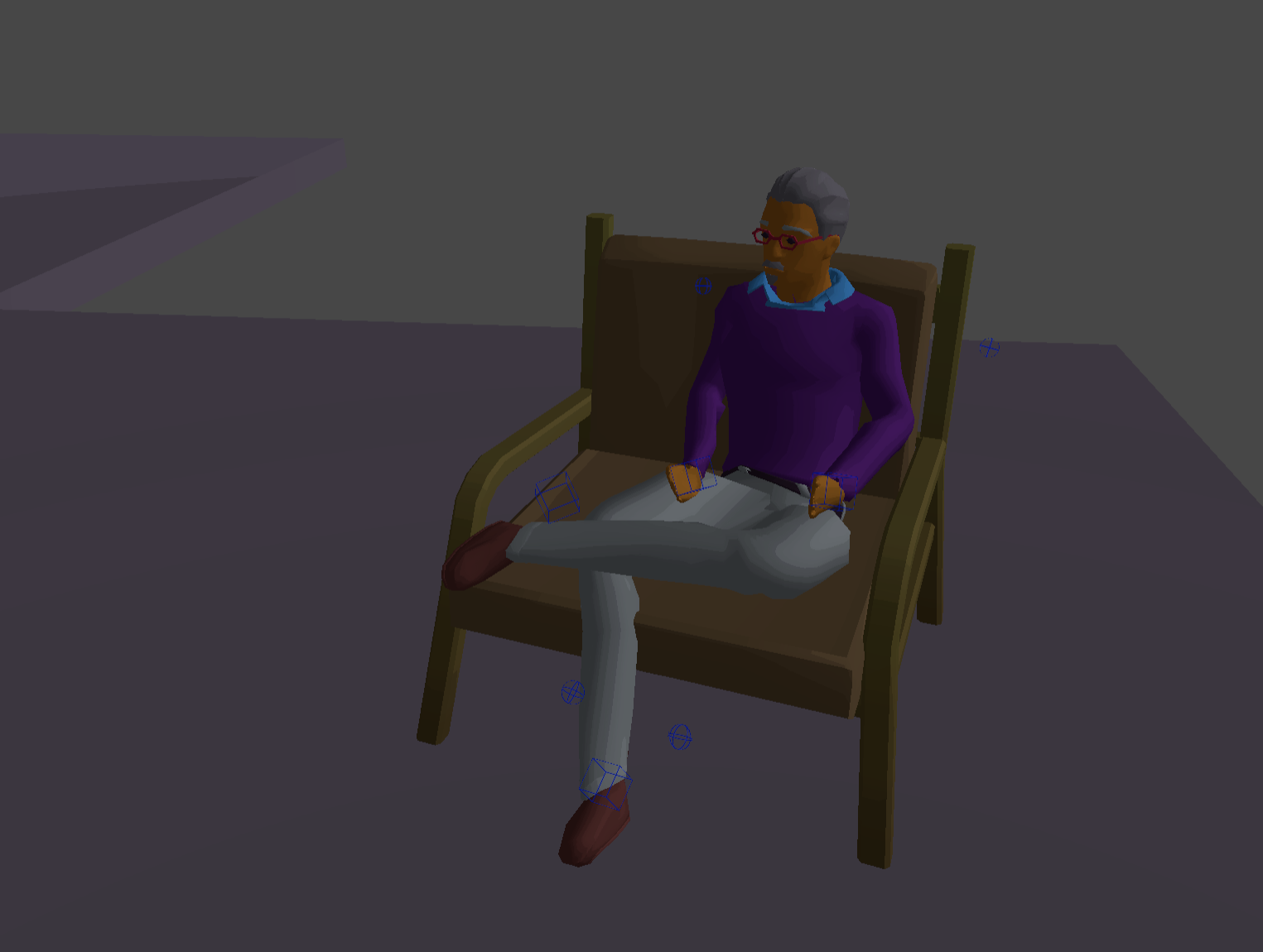 And here he is during gameplay: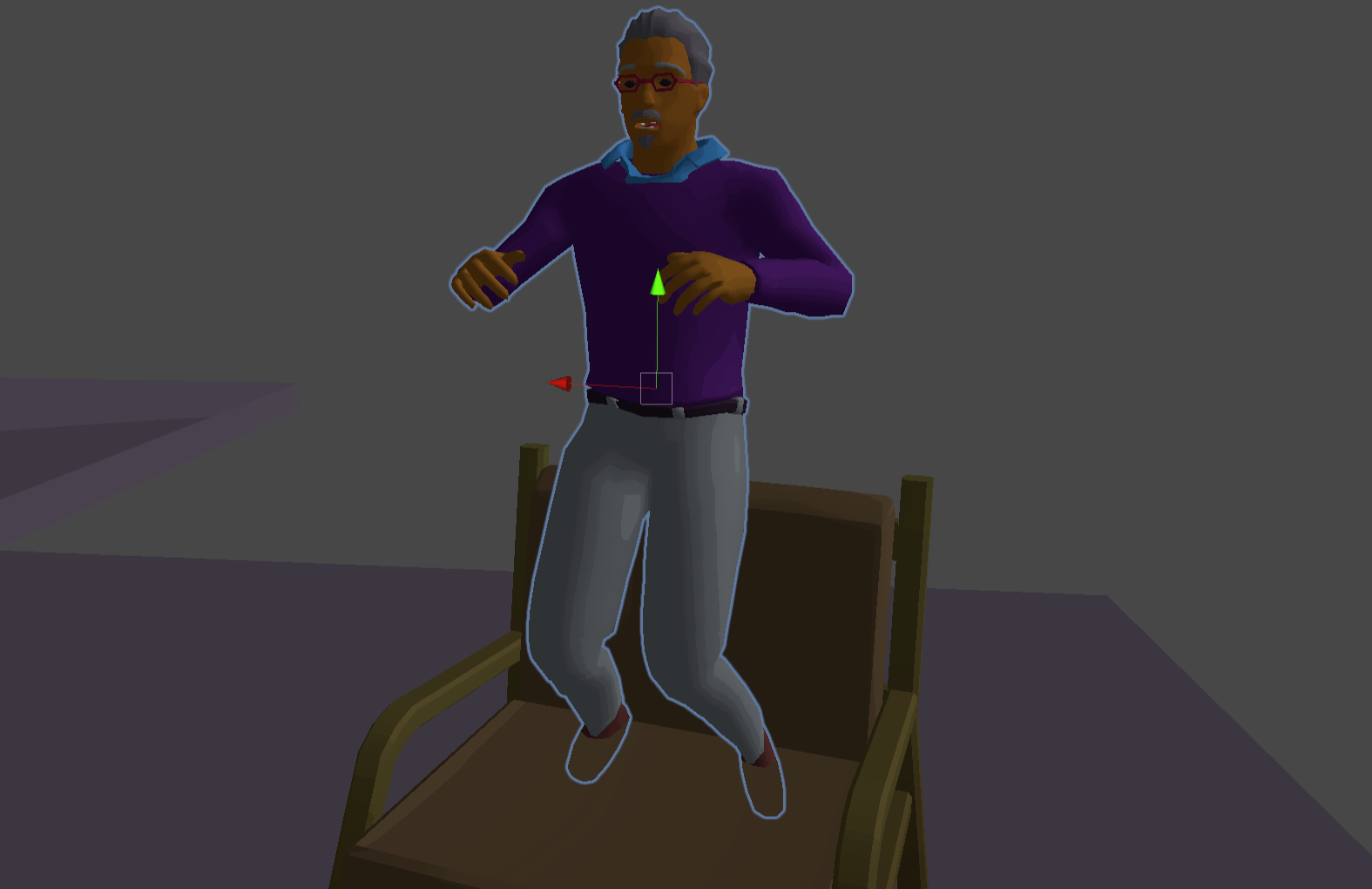 I tried:
- exporting the animation into his fbx instead of into a new file (a solution that wouldn't work with all our animations anyways), but it did not fix the issue.
- exporting as *.anim, which fixed the issue but resulted in a 800MB file, which is not viable
- adjusting the avatars and "enforcing T-Pose", which did not change the results
- assigning the character's avatar to the animation fbx, which did not work because the transform "Buechereibesucher mit Brille_geriggt" could not be found. Upon closer investigation I found that the exported fbx has the same transforms, just a bit lower in the hierarchy. Here's our character model's avatar: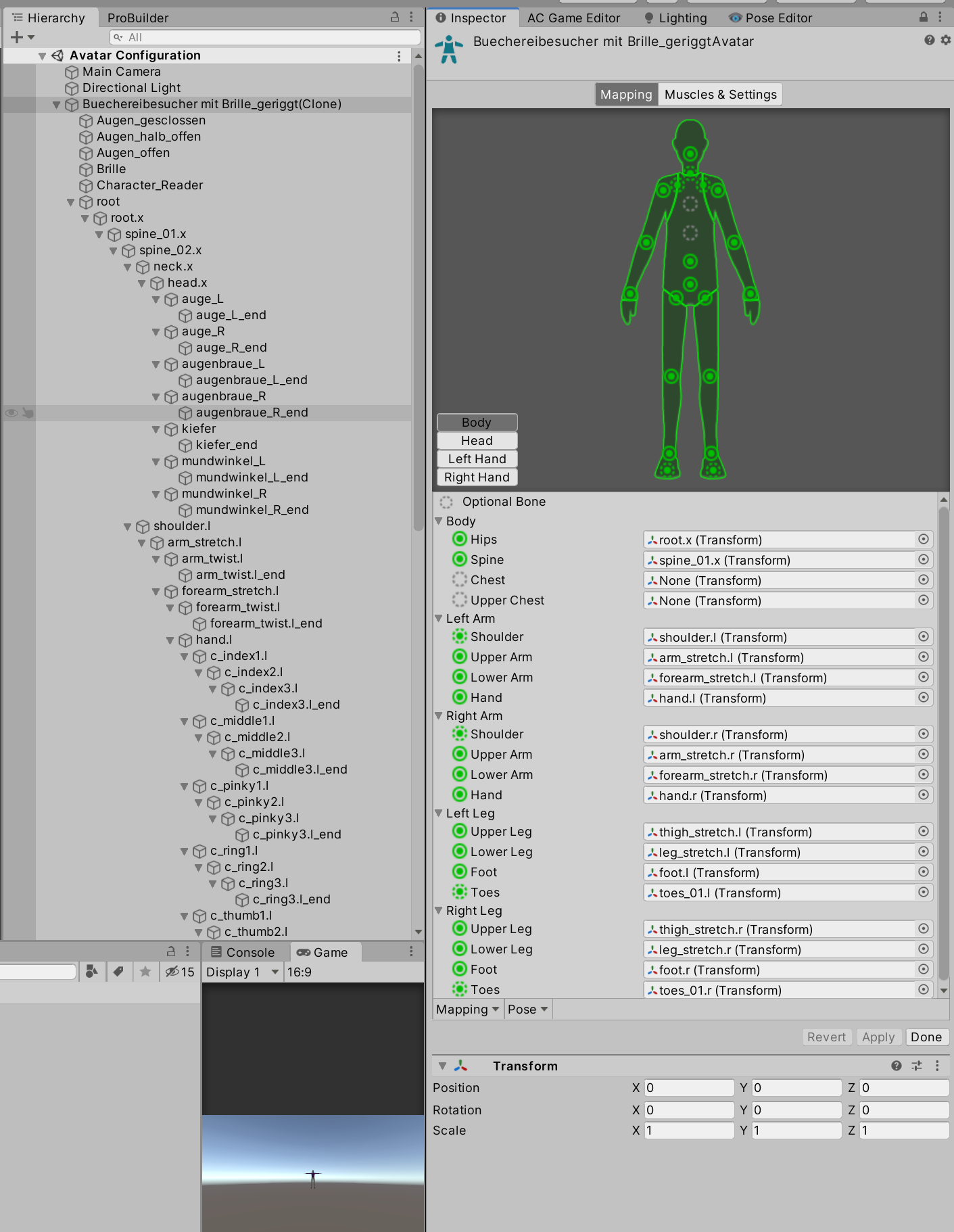 And here's the auto-generated one from the exported animation fbx: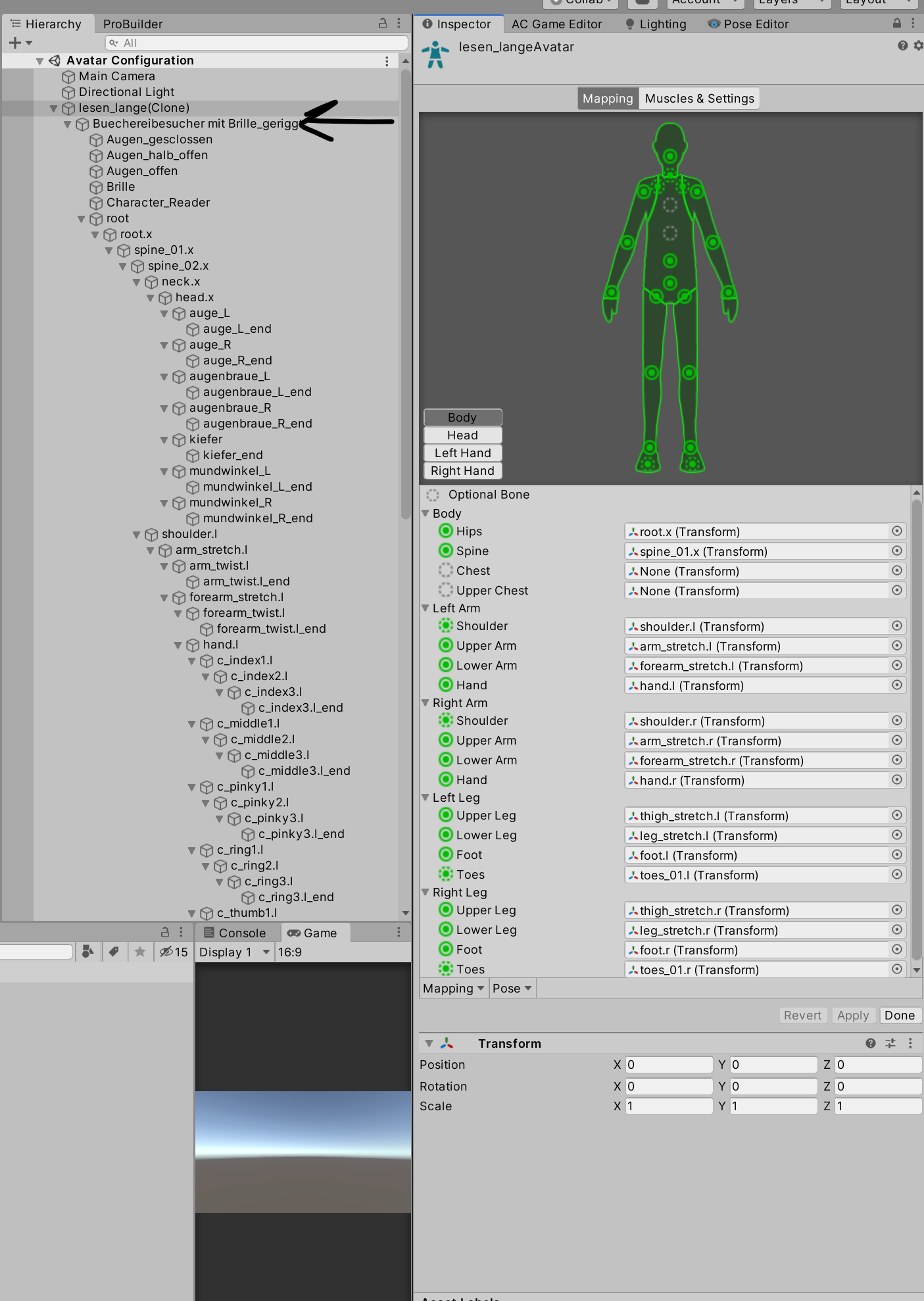 After hours of trying stuff, I hope you can help me figure this out. The animation looks fine in the UMotion editor but then messes up once I try to export and use it in the game itself.
Thank you!
Jens
Unity Version:
2019.3.5f1