Questions

Hi, i've been working on an animation recently and i'm having issues when switching between FK and IK.
Let's say i have 2 keyframes, both of which are animated using FK and different from each other (aka different pose).
I select the first keyframe, select all properties, key all properties, select everything again (for good measure) and set IK to FK, i then do the same with the second keyframe.
Then, on the second keyframe, i enable IK pinning on some limbs (the feet, for example), apply some movements and update properties (as explained in the child of constraint video).
Whenever i do this there's always some minor unwanted movement between keyframe1 and keyframe 2.
This sometimes happens even if both keyframes have the same pose, although not always and sometimes limited to individual properties. For example i had the right forearm spin in the past, but i could not reproduce the issue.
Just right now i've been working on a sliding animation, the character is always moving from the left to the right.
When i enabled IK pinning to move the hips forward while keeping the feet stuck in place (with the steps mentioned above, hips is the root bone) the feet will slide backwards (to the left) a bit, which is not intended.
I've made a gif that shows each step in detail, i'm not sure what i'm doing wrong.
Thank you in advance for your help. :)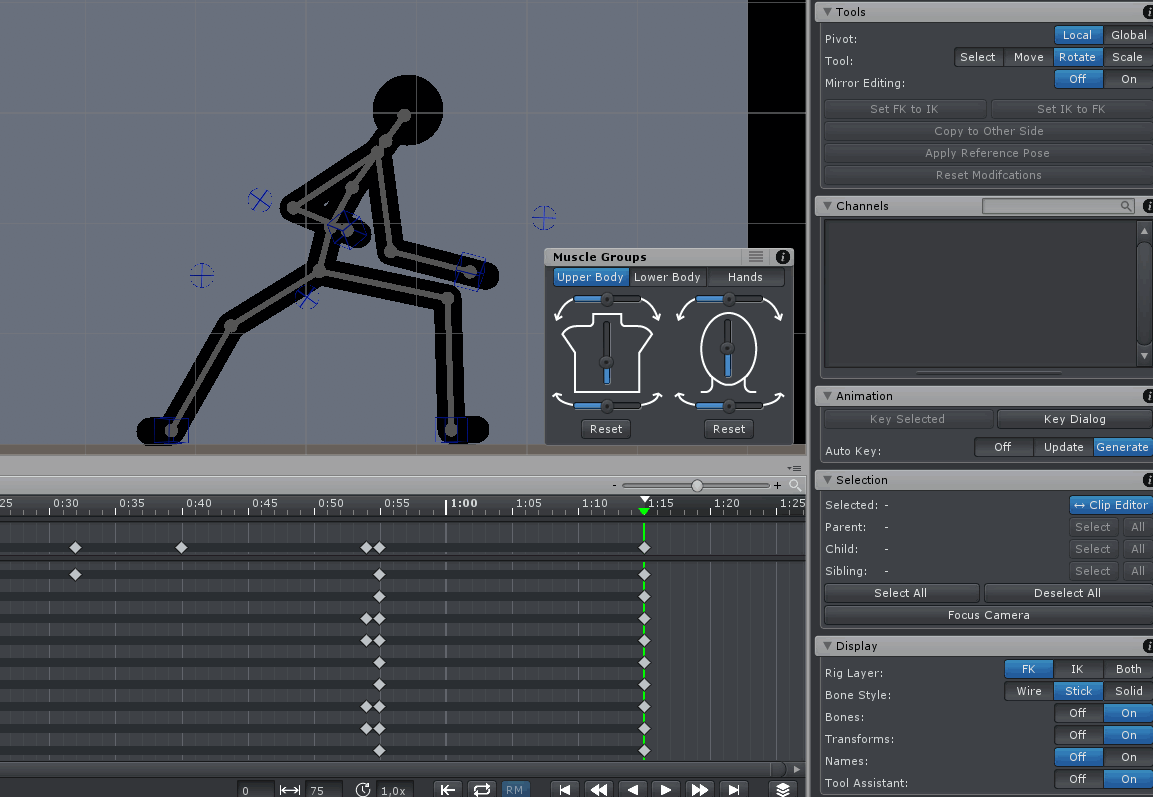 Unity Version:
2019.2.17f1