Questions

Hi, I am having some real fun with your cool asset!
Would it be ok to ask a few questions:

See screenshot: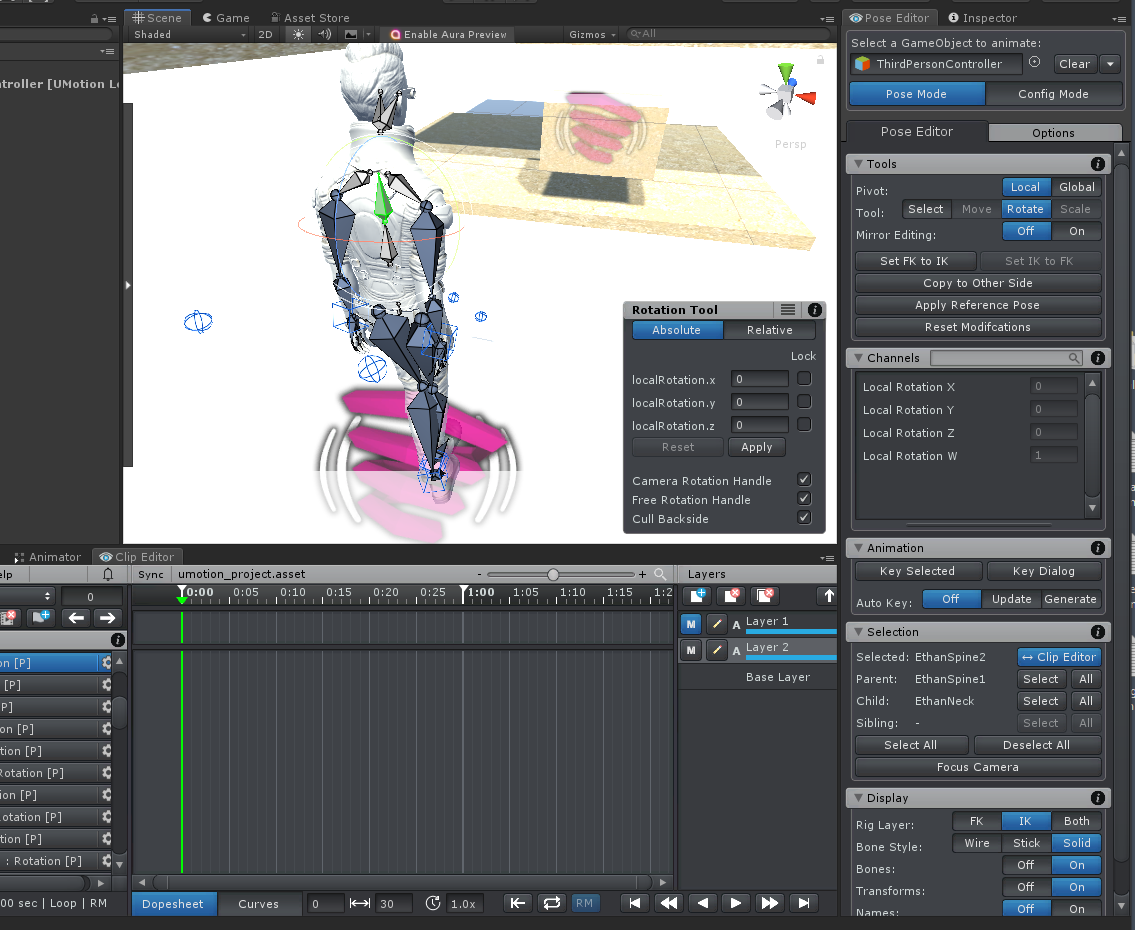 I have converted the FK to IK, there are two colours of bones, light and darker grey. The light gey I can select but only have the option for rotation, the dark grey I cannot select at all, is there a way to select any bone?

What I am hoping to do to is position the spine bones (and the rest of the body moves with it) slightly down so it goes into a slight crouch pose while e.g. walking.
Should the rig layer be set to FK only (looks like I can then select any bone and position), but then the mesh does not move with it..?
Thanks in advance.