Questions

I am trying to make my character grab an object with the hand. I added the object to the Umotion project and want to set up a "Child of Constraint" like it is explained in the tutorial video. First I need to set the "Visibility" in the Properties to something other than "Locked" so I can add a constraint to my object. This step does not work though, I get the message: "Animating generic objects that have no humanoid bone in their parent hierarchy is not supported."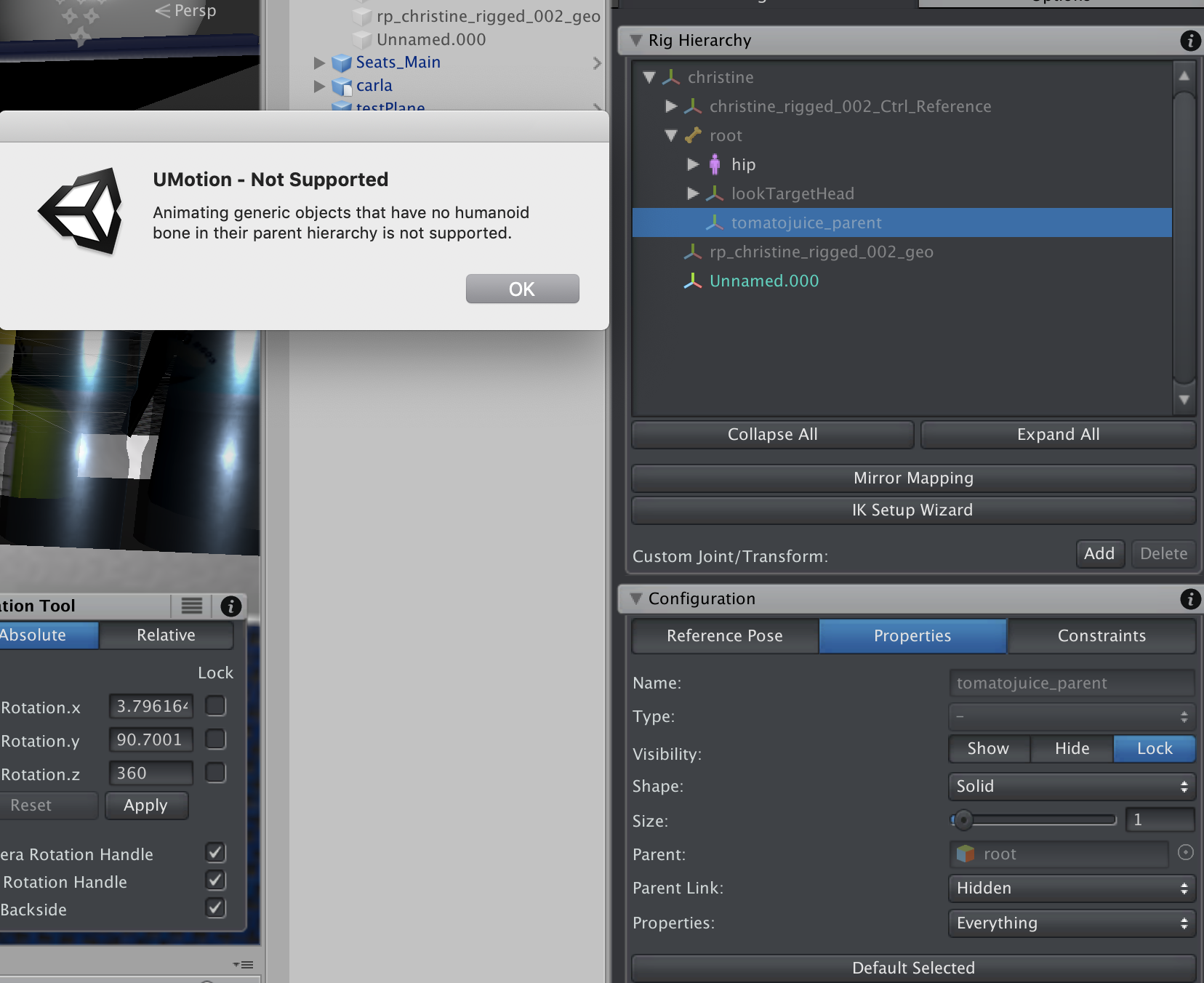 This doesn't seem to be the case in your video, where no parent has humanoid bones: 
Also I don't want the object to be part of the skeleton hierarchy because then it would be moving even without my character grabbing it.
How would I go about this problem?
-Thank you!