Bugs

Hello,
Once again - it's a great tool :). But I think, I've found a bug. A lot of times when I have an animation with full 360 rotation on a given axis - say a pirouette, when I export the animation to FBX (update an existing FBX file), the quaternion curves of the rotation are flipped - returning to the same position at the end. Visually everything works fine until you want to edit the curves (smooth them for instance). Please inspect the attached images. The first one shows the Y rotation curve in the editor (this is OK). The second image shows the curve in the FBX file (flipped). It is possible to fix those curves in Blender for instance (you have to select all Quaternion rotation curves one by one, flip them in the Y-axis and move them to match the keys). But it is really time-consuming. 
Rotation in UMotion editor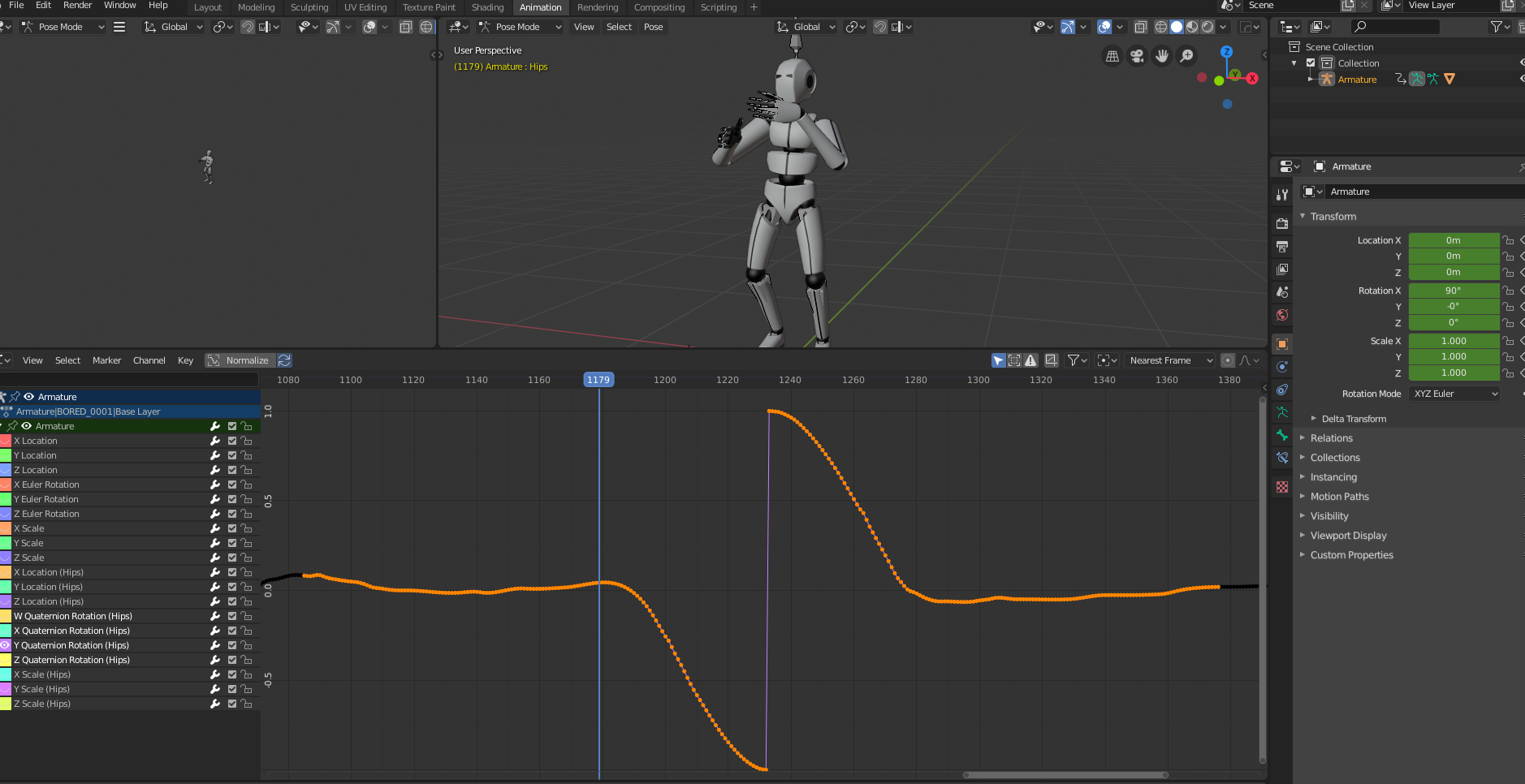 The same curve in the FBX file (imported to Blender). 
(if you select the second "half" of it, flip it along the Y-axis and match the ends - it works perfectly fine - of course, you have to do it for every quaternion element).
Unity Version:
2019.1.8f1