Questions

Hi, I have this rope with 35 bones and when I move one, they all move (and not in the way I want them to). 
In comparison, with a character model, when a bone is moved in a model, the other bones "adjust" in a nice way. Sorry for the newbie description.
This rope with 35 bones is a child of the fishing pole, which is working fine as a child to the hand of the model. That all animates fine. 
As you can imagine, I want to drag individual bones of the "rope" and have the others fall into place in a curve.
But when I move any of these 35 bones in the rope, they all move in exact formation. It is like I am moving all 35 at the same time. Not just one. How do I set it so I can drag certain bones up, and the others will adjust as a "chain" and not move all together?
If you want me to post a video of what it is doing, I can. Hopefully this explanation is clear.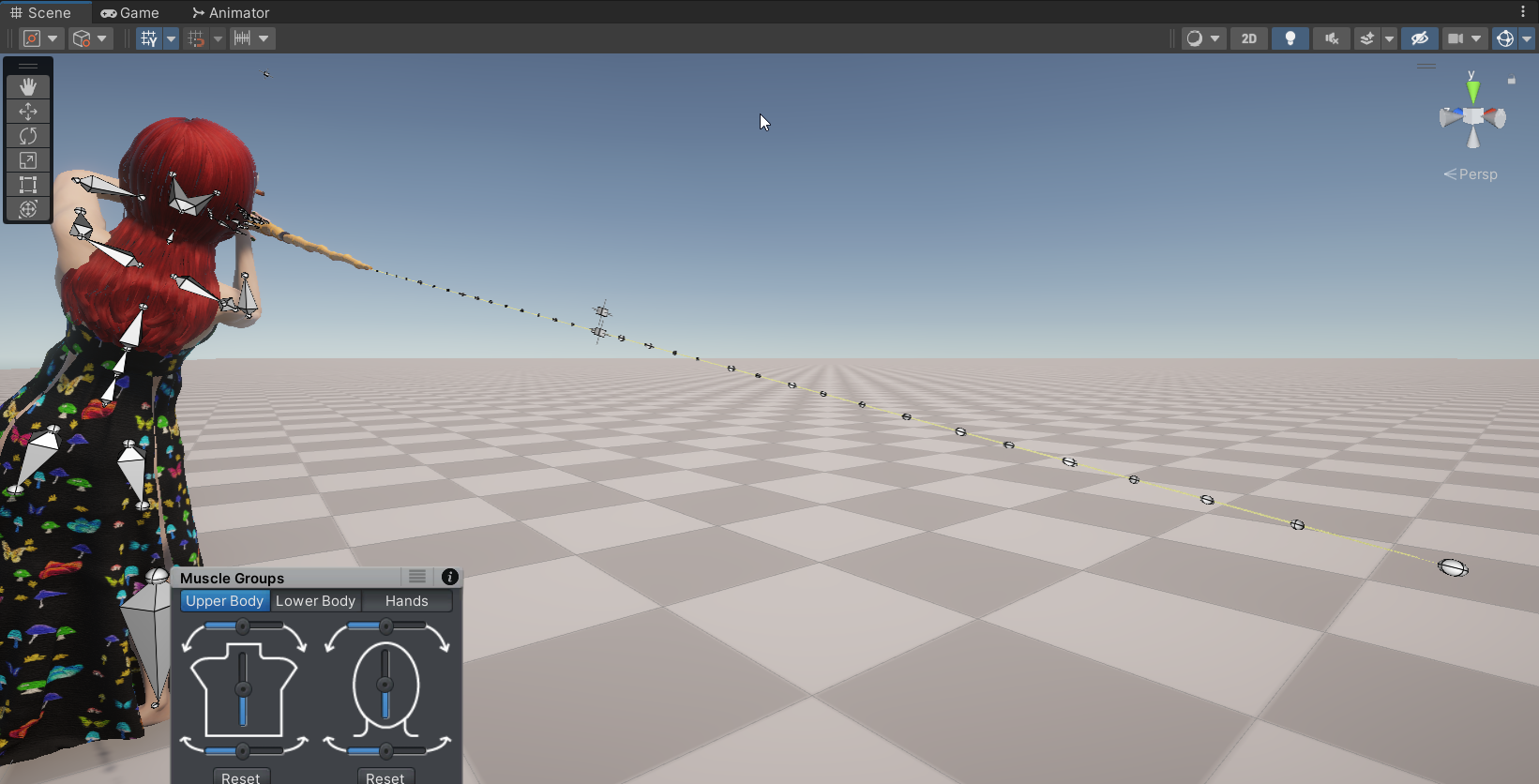 Unity Version:
2021.3x LTS