Bugs

Hi, I have a motion captured data in FBX.
And this data has feet sliding, so I want to edit like your tutorial here (05:20).
I followed every step and converted FK data to IK.
But the converted animation's knees are bending wrond way like this picture.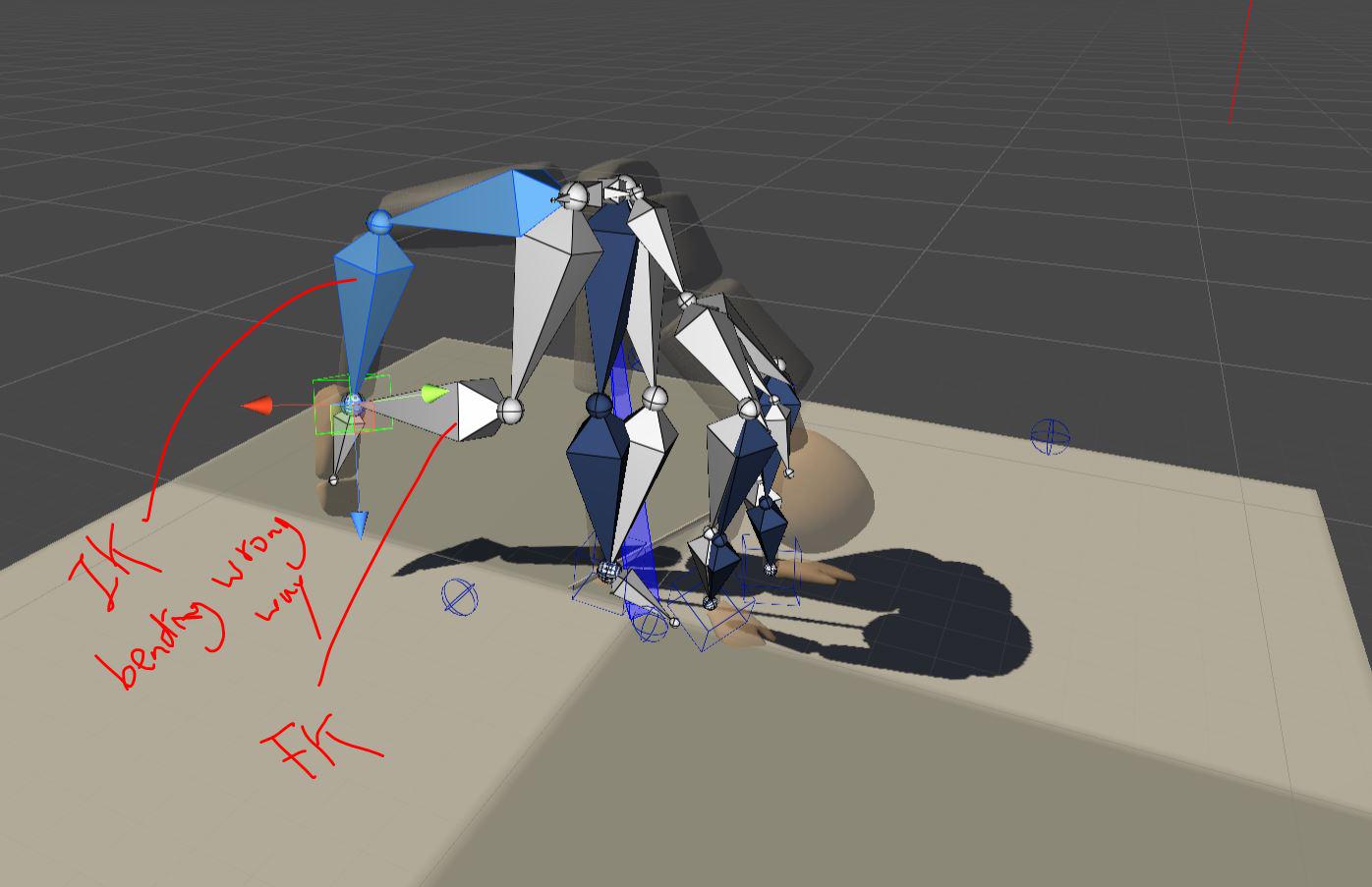 So I went to config mode and in the constraint section, I tried to change the Plane Angle's direction by clicking Front, Invert.
However, it does NOT change anything! (look at the picture below)
I've been trying it over and over for two days. 
Please help me.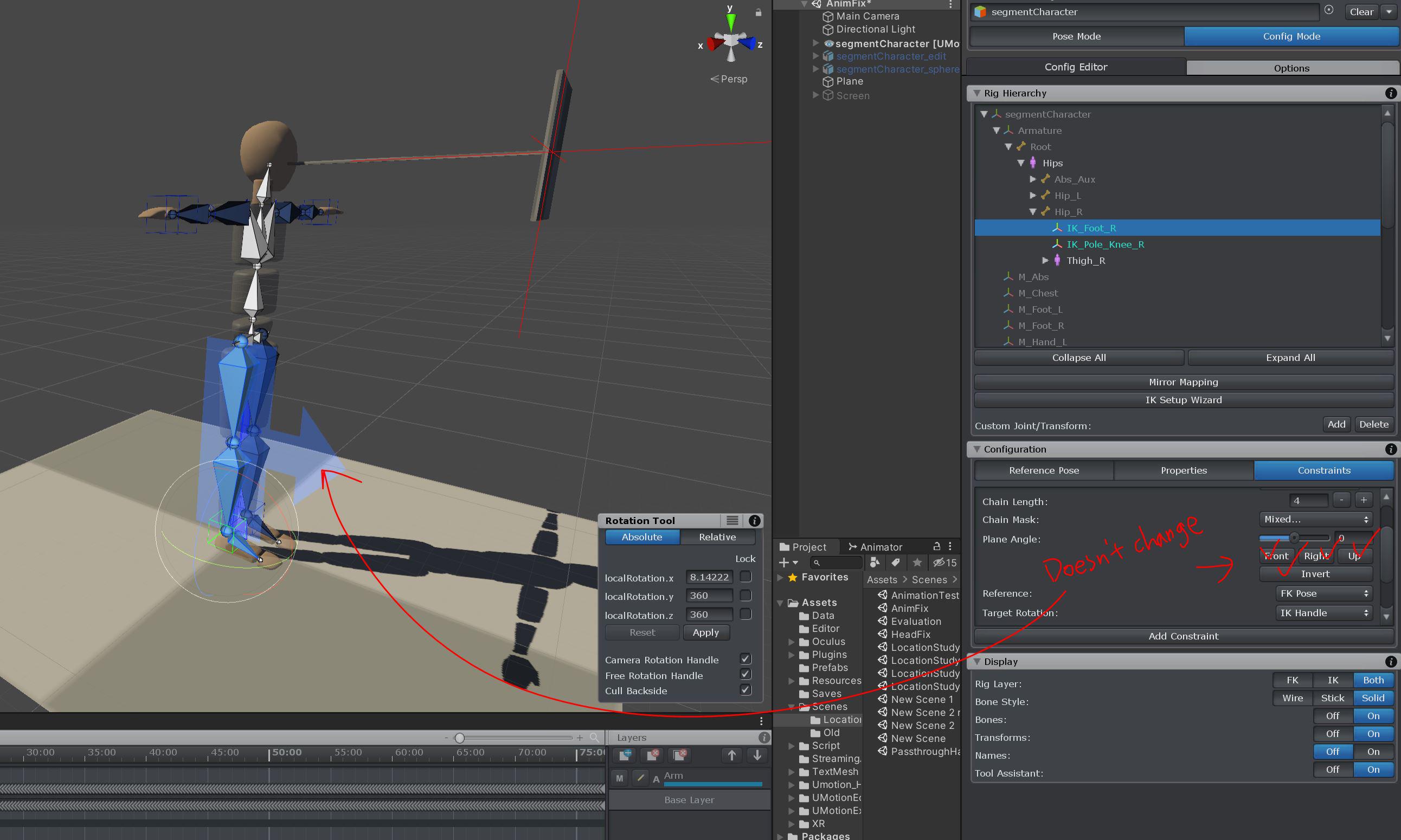 Unity Version:
2019.4.20f1