Bugs

Here is the animation in a frame with the left leg pinned:
Here is the animation in the next frame, where the left leg has been unpinned: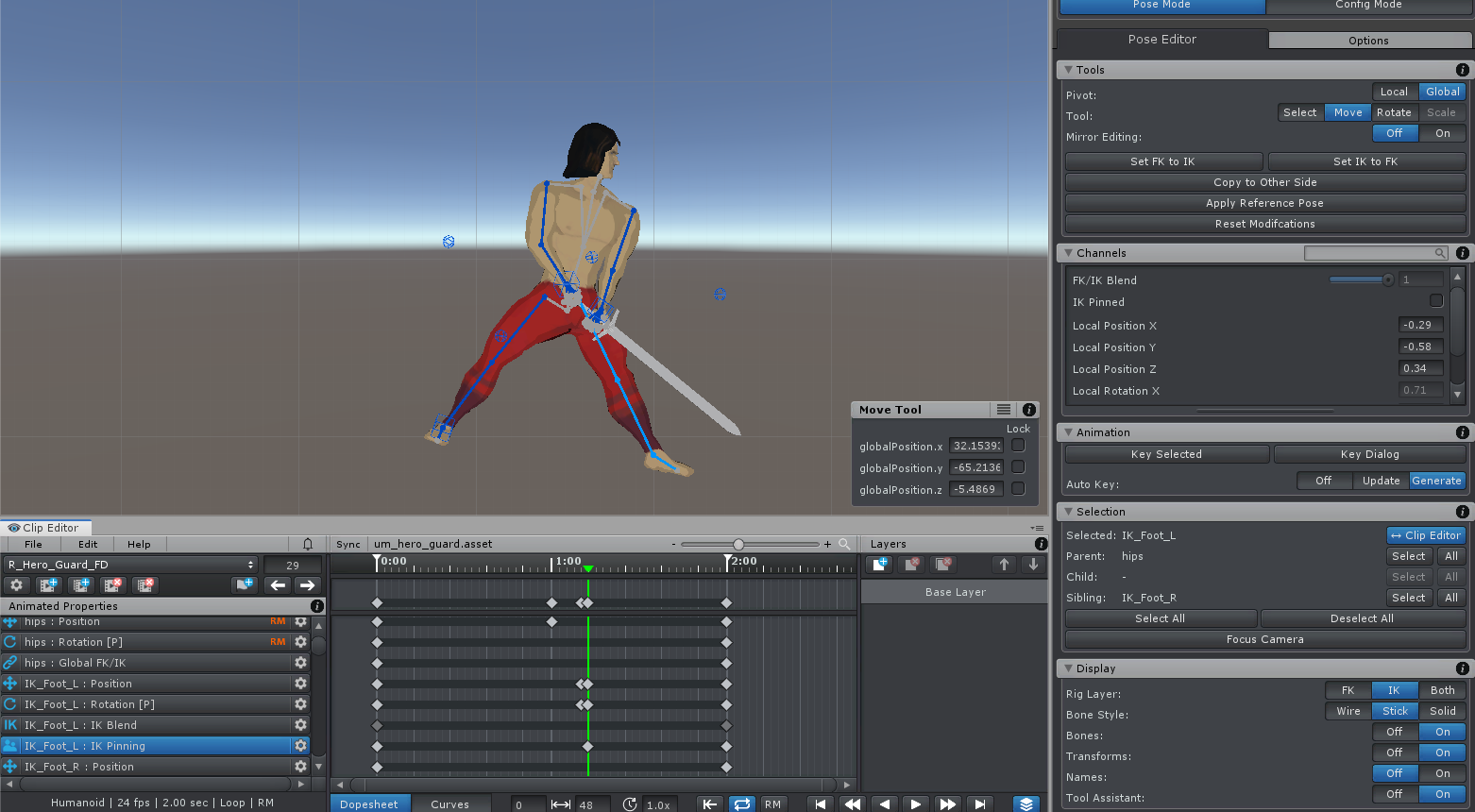 As you can see, the box with the movement transform has disappeared and you can't select it anymore. The Move Tool still works, but it's definitely not ideal. Both frames here were created automatically by unchecking the IK Pinned box in the channels section.
Unity Version:
2019.1.8f1