Questions

I can't seem to assign any parents to a transform with a Child Of constraint. Here's my rig: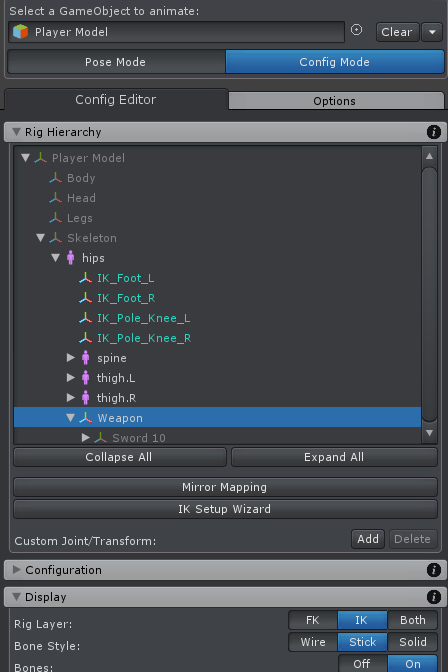 Here's the configuration: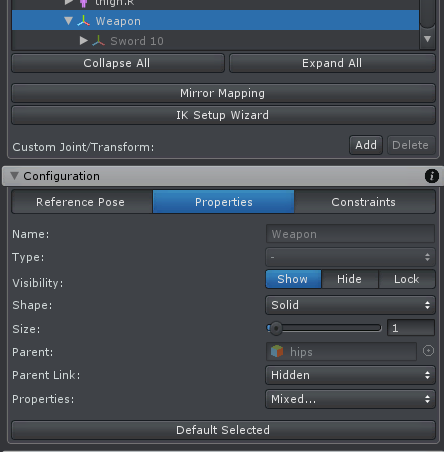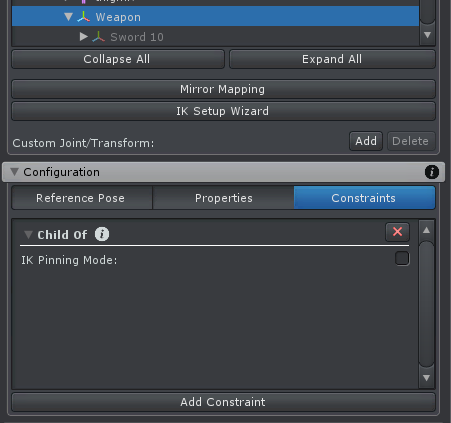 And here is the result:

No matter what I do, I can't seem to select any transform as a parent and I can't find anything in the manual on this. What am I doing wrong?
Unity Version:
2019.1.8f1