Questions

Hello! :)

I'm very new and worried this is a dumb question / request for help. I have a model with animation that I imported, it works great without root motion enabled. But after I'm done editing, anything from the waist down becomes wild. Enabling root motion fixes this, but I wonder where I went wrong during (or before?) the editing process.
I saw a post about how to remove root motion from a model, but that was a bit confusing. I tried it and only made worse by turning the root motion animation just as bad and very chaotic. I made a quick gif to show with and without root motion (left with, right without). Models used are from the Cartoon Heroes pack, free on unity's asset store, and I modified the sword stance.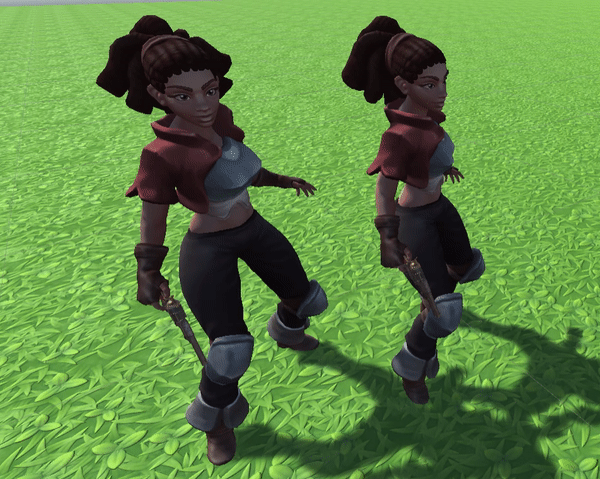 Love your product. Game design would be so much harder without your amazing work.
Unity Version:
2020.3.22f1