Questions

How to automatically answer No to automatically configuring confirm message when importing animations?
I'm trying to remove certain properties from hundreds of animations, but it's difficult to press No when importing each animation clip.
I tried to modify the Umotion code for this, but found that it uses already compiled DLLs.
Is there a way?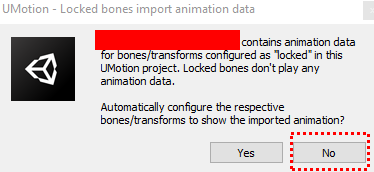 Unity Version:
2021.1.15f